CLOSE ONLY COUNTS IN HORSESHOES AND HAND GRENADES.
Mercury Charlie's is a one-stop, period custom and hot rod shop offering a full complement of vintage restoration and repair services under one roof. As for integrity, you'll be pleased to know that's free with every purchase along with shop tours and a genuine appreciation for our customers.
That said, here's the voodoo that we do:
---
EXPERT METAL WORK: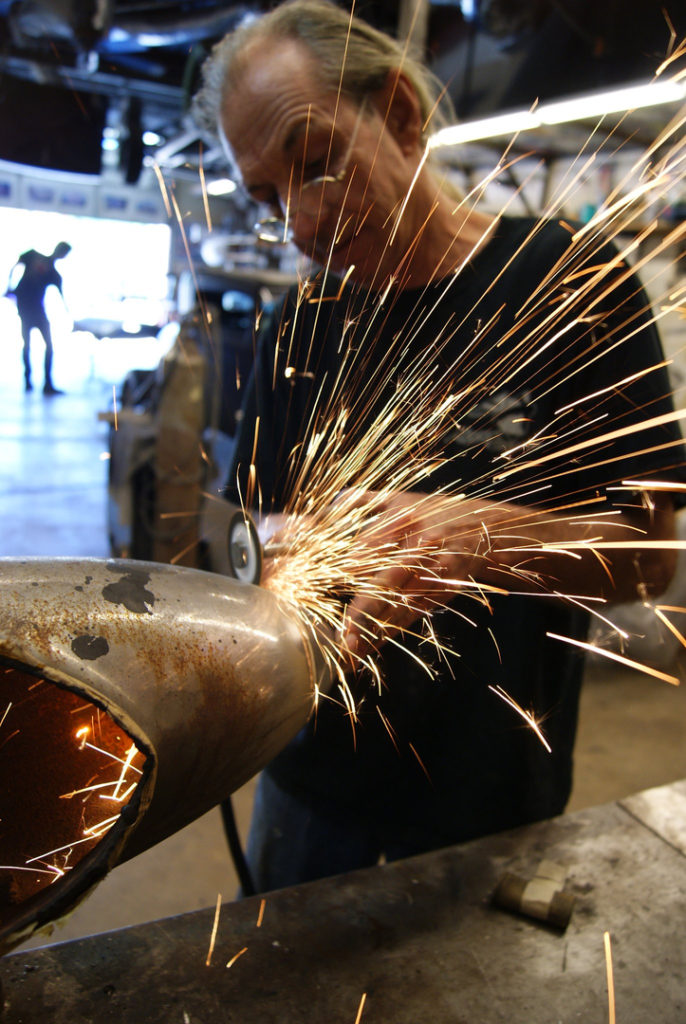 Nosing. Decking. Frenching. Shaving. Chopping. Channeling. Pancaking. We can do just about any custom-car "ing" imaginable. Simply put, it's our honor to honor the custom car legends by sculpting old metal into something truly timeless, in many cases using vastly superior products to those that were used back in the day.
---
PRECISION MECHANICAL:
Making old things new again is a priority around here. Whether we're leveraging modern technology, or using original parts, we know what it takes to keep a vintage car driving safely, reliably and performing well using modern fuels. We're big believers in safety upgrades. As for back-up cameras and self-driving cars? We don't consider it our jobs to talk you into stuff that insulates your from the act driving. Be proudly build cars for people who love driving their cars.
---
HIGH-END BODY AND PAINT:
We have our very own in-house body and paint specialist. Let's goon record here that he's a Bondo salesman's worst nightmare. A minimalist, who leaves as little material at the scene as possible. Filler up? Not this guy. Just when you thought no one was perfect, along comes Ken, whose body and paint work speaks for itself. Come investigate with your own two eyes.
---
PERIOD-PERFECT UPHOLSTERY:
Whether you need a small period-correct upholstery repair or a complete custom interior, we've got your interior covered.  There is no shortage of talent waiting to help build your dream car from the inside out.
---
CUSTOM SUSPENSIONS AND ONE-OFF FABRICATION:
We refuse to lower our standards. But we'll happily lower your vintage car the right way. Don't leave your ride's stance to chance. We're ready to make your vintage car handle better, ride lower, and stop better. Seamlessly marrying old-school cool with modern technology is something we do as well as anyone. Tapping technology without altering vintage aesthetics is something we take pride in doing.
---