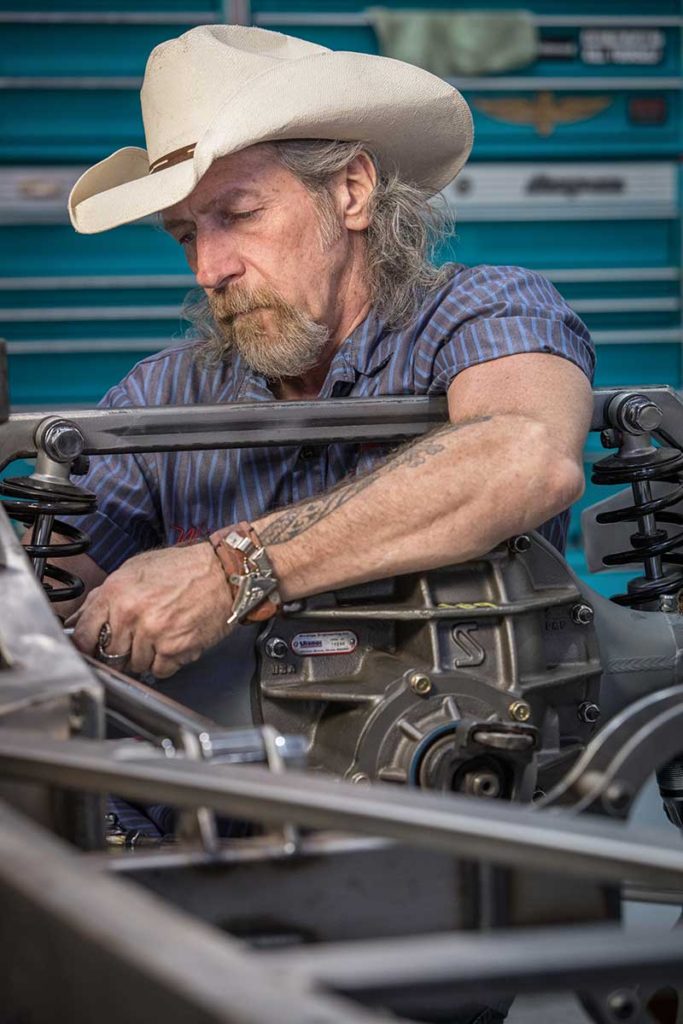 If you ever purchase a tape measure and you darkly suspect it's off by one or two thousandths of an inch, compare it to Will Pulley's eye.
Stance. Proportion. Backspacing. Chops. You name it, Will's eye is better than any spirit level or tape measure and it's a secret sauce that comes in handy around here. It's as predictable as taxes and cheap-wine hangovers. But enough about that. Let's get to know Will a little better.
Will's first muscle car was a 1972 Chevy El Camino SS with a 402 big block. His folks bought it new and he was riding "tweenum" when it logged its mile. Will still has that car today. As a matter of fact, it's destined to be his daughter's ride.
Will wrenched on tractors with his grandad at age 6, attended his first drag race with his family at 7, and still remembers the aroma of nitro and the burnt rubber. The rumpity-rump of the hi-performance racing cams. The wheelstands. Young Will was hooked for life. He had his own subscription to Hot Rod by age 8, was riding dirt bikes by 10, and his love of mini bikes, muscle cars, and Harleys has lasted a lifetime.
Family, tradition, and a love of all wheeled things that are vintage drives "Papa Wheelie". It's why Will and Charlie have been friends for over thirty years and why Will lends his refined eye to details big and small around the shop. It's not just a paycheck to Will. Nope. It's about precision and getting things absolutely right.
You could say, Will knows how to cowboy, although we're exactly sure what that means, it fits Will like a glove. If you spot a blue '69 Ford F100 pickup parked out front, you'll know that Will is in the house. Stop in and say howdy. But don't be surprised if you find him up to his elbows in fresh metal work where rust once resided. You might even see him bringing a 1930 Desoto back to life for another man's family, if you show up soon enough.
But whatever Will's working on, don't waste his time trying to buy his one-owner El Camino out from under him. Some things in this world cannot be bought and sold. Friendship, honor, and camaraderie being three such examples.
His daughter's future El Camino being another.
---