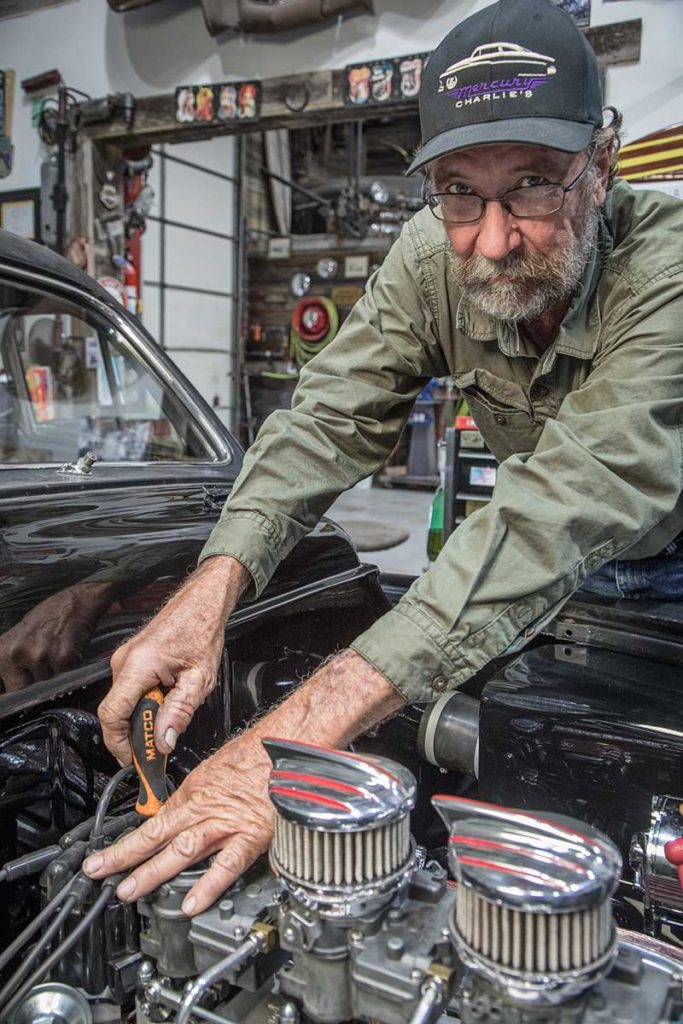 On a purely technical level, Ray Silkwood knows it all without acting like someone who knows it all. He's a proverbial "Rain Man" of obscure mechanical intelligence without the awkward social skills. Modest, approachable, and humble are the third, fourth, and fifth words that come to mind once "mechanical" and "genius" are spoken for.
Which makes Ray about as rare as a Tucker center headlight assembly. You haven't lived until you've seen Ray's mind go to town on a technical or engineering challenge.
But let's back up for a second and hit on to the subject of Ray's first hot rod. It was a V8 Vega with a 350 small block, a Turbo 400 and a Ford 9" rear end. Now bear in mind, there were a lot of V8 Vegas prowling the streets in the late 70's and early 80's. Heck, even Grumpy Jenkins was campaigning one on the NHRA circuit.
We're going to hypothesize that Ray's street car was eating Hemi 'Cudas for lunch. After all, a idaled -in V8 Vega was not to be trifled with back in the day. Just ask anyone who lined up against Grumpy. Or Ray, we're willing to bet.
So how is it that we found ourselves hiring Ray away from the high-end world of exotic car restoration where he spent decades before finding his way here?  We asked. More than once, in fact. And we were patient.
Great is worth the wait.
We offered Ray what everyone who joins us gets. Room to breathe. The freedom to be themselves. No thumb pressing down on them making irrational demands. The only thing we ask of Ray is that he shares his wisdom with us, one bite-sized chunk at a time.
We'll even let you ask him a period custom or hot rod-related technical question. Really. MAy you've got a something that has you as baffled as land yacht's original muffler.
Trust us. You won't feel that way for long.
---